Ja, idag är det faktiskt onsdag, mitten på veckan eller som Joey Tribbiani i Friends skulle ha kallat det "When? Huh? What day?"
"
Joey
: Now listen, the last day of auditions is Thursday, okay? So I gotta get in there by Thursday. Okay? Just remember Thursday. Thursday! Can you remember Thursday?
Chandler: Yeah. So Tuesday?
Joey: Thursday! Look, if you need help remembering, just think of it like this: The third day. All right? Monday, one day. Tuesday, two day. Wednesday, when? Huh? What day? Thursday! The third day! Okay? "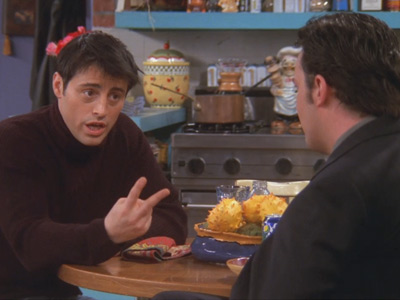 Idag har jag och Mikko bokat tid till att få våra kalufser trimmande av en god vän till mig. Så idag är det lie "me-time"
Ha en fin "When? Huh? What day?"